Laser-Focused
Engineering™
Turnkey laser marking, cutting, drilling, and welding system solutions developed to your specific manufacturing needs—designed and built in the USA since 1983.
It's critical for you. It's critical for us.
Down to the Micron
From thin material ablation to drilling micro holes in metals and plastics, our systems solve the toughest challenges.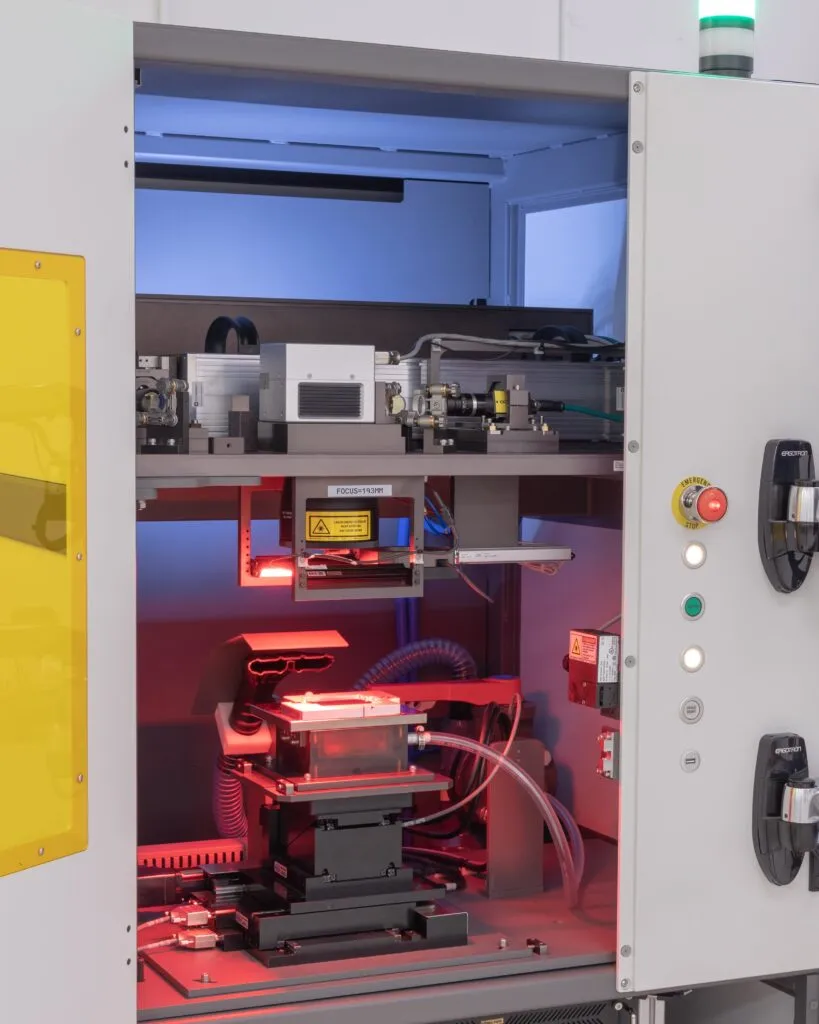 Superior Performance
By using the best lasers and OEM components on the market, our machines continue to operate over a decade later in rigorous manufacturing environments.
24/7 Customer Service
With over 35 years of business, service is our number one priority and is the reason why our clients come back for more.
Step 1: Applications Testing
Client materials are sent through our applications development lab for analysis. This is where we determine the optimal laser, optics, and motion control components before delivering a formal quote and system design.
Step 2: System Design
If one of our standard solutions does not work, our engineers will design a system to meet the requirements from step one. From basic laser marking systems to fully automated solutions, our engineers are a part of your team.
Step 3: Testing
During final assembly, we thoroughly test the machine to ensure all systems are working to spec while openly communicating with the client to fine tune their process. We provide progress demo videos, full training, and virtual/in-person factory acceptance testing (FAT).
Working with the entire Control Micro Systems team on our project was a pleasure. CMS was capable of meeting and exceeding our goals. They successfully designed and built a machine which increased our throughput by 550%! We are so glad we chose to move forward with CMS.
Working with Control Micro Systems has been very easy. They have been attentive to our needs and worked to help us tremendously with our older model machine and new machines. We are pleased with the performance of their machines.
In the three years ACR has owned the CMS laser, it has worked flawlessly. In the few instances where ACR needed support in programming, CMS was quick to respond.
Need Help Finding the Right Solution?
As technology evolves, so do we—designed and built in the USA.