Printed Circuit Boards
Electronics manufacturers are turning to laser technology for marking and depaneling printed circuit boards. Mark identifiable information or singulate boards with machine vision.
Marking: Safe, non-contact etching for printed circuit boards
Depaneling: Laser depaneling and singulation for complex circuit boards
PCB Marking and Depaneling
PCB marking—including etching codes, numbers and logos onto circuit boards—is necessary for inventory control and tracking. Laser marking is efficient, highly precise using machine vision, and can adjust to various board sizes.

PCB depaneling and singulation laser systems are gaining popularity—especially as circuit board complexity and component ratios continue to rise. Microelectronics and medical device manufacturers require close tolerances and minimal debris—this is where laser technology shines.

Laser marking PCBs is an integral part during the production of electronics. Boards often require 2D and UID codes, part numbers, serial numbers and logos for traceability reasons. Lasers are the best choice when it comes to marking this information and can be integrated into existing SMT lines or used as a standalone system.
Permanently mark FR-4, CEM-1, Phenolic paper, ceramic substrates and solder mask

All laser sources available—depending on applications lab testing results of the material type, desired quality and speed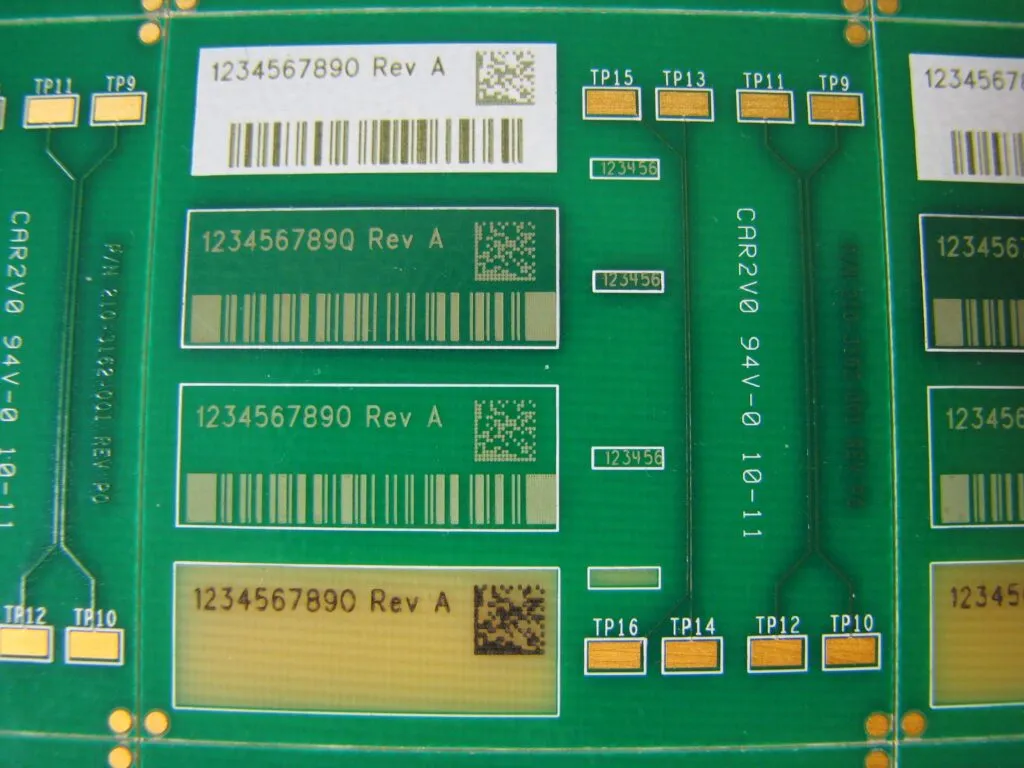 Laser cutting or depaneling PCBs make clean, burr-free and precise cuts against the edges of circuits and other important components—improving overall design flexibility without damaging the substrate. Because you don't have to reorder parts or sharpen bits and blades, laser systems are also more cost effective.
Cut through FR-4, Teflon, ceramic, aluminum, flex circuits, brass and copper

All laser sources available—depending on applications lab testing results of the material type, desired quality and speed
Custom, Versatile Laser Solutions For PCB Depaneling
Key Components Of Laser Routing And Cutting Systems For PCB Depaneling
The Absolute Best Customer Service Around
Working with the entire Control Micro Systems team on our project was a pleasure. CMS was capable of meeting and exceeding our goals. They successfully designed and built a machine which increased our throughput by 550%! We are so glad we chose to move forward with CMS.
In the three years ACR has owned the CMS laser, it has worked flawlessly. In the few instances where ACR needed support in programming, CMS was quick to respond.
CMS have been excellent partners in the development of new, complex equipment for our business. CMS built multiple machines for us. Each machine had a different purpose, however the CMS team worked openly & honestly with us to agree on optimal solutions for each one.
Need Help Finding the Right Solution?
We don't just build laser systems, we build partnerships.